Stay up to date with the latest news from our club. Learn about upcoming events and other great things happening in our community.
Purchase Noah and the Tri-ceratops book
Rotarian Stephanie Stables has an illustrated childrens book that will challenge their creative minds
Use Noah and the Try-ceratops  to help children see the fun in exploring, experimenting and trying different things, even when it's hard.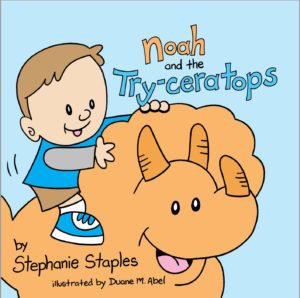 Purchase Noah and the Tri-ceratops book
Our club recognizes the contribution of 100 year old veteran Peter Chance at our special Remembrance Day meeting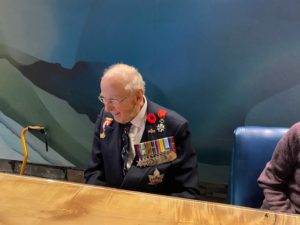 Rotary reaches out to support COVID-19 prevention
Rotary is taking action in response to the pandemic as our clubs support COVID-19 vaccination and continued prevention efforts around the world.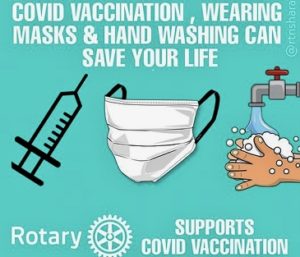 Rotary reaches out to support COVID-19 equipment needs.
Sidney by the Sea Rotary Club contributed funds to the Rotary Club Agra Tajmahal to purchase equipment to help in the fight against Covid 19.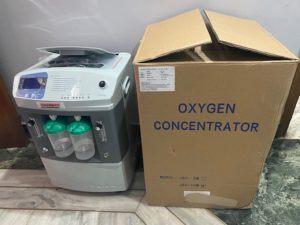 This month is our annual poinsettias community fundraiser. Contact any Sidney by the Sea club member to order your seasonal colourful poinsettias.
POINSETTIA SALES
Each year approaching the winter holidays, our members sell poinsettias to friends, colleagues and local businesses. These sales raise funds to support various causes from literacy programs, ORCCA dental centre, the Sidney Lions Food Bank , local youth and senior programs.  Over 900 poinsettias are sold each year and delivered to buyers by our members in a single day near the end of November.
place your orders by Nov 1.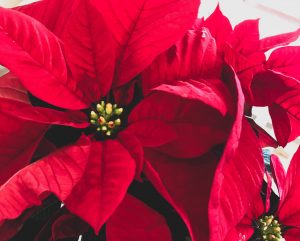 Thank you to those that supported the Rotary summer raffle and the Ice Cream wagon at the Saanich Peninsula Fair
Rotary Sidney Elementary Food Distribution
Our club, in partnership with the Greater Victoria food security distribution centre established a food share program at Sidney Elementary School. Our club members pick up fresh fruit, vegetables, bread, dairy and meat from the food security distribution centre and setup tables at Sidney Elementary. Club members hand out the food to parents after school to ensure families have fresh food at home. The program reaches many families.
This September is Rotary Education and Literacy month . We encourage you to support Saanich Peninsula Literacy programs
Check out the details for the 1000×5 children's books program that our club supports.
Our ice cream wagon at the Saanich Peninsula Fair is back! September 4-6 ,2021
SAANICH FAIR ICE CREAM WAGON
Each year during the historic annual Saanich Fair, our club operates an ice cream wagon serving patrons with delicious piled high Island Farms hard scooped ice cream cones. Funds raised at the ice cream wagon support Christmas hampers our club prepares for local families in need, scholarships for high school students.
Our Rotary summer raffle fundraising programs is back! Draw date September 7
Check out the details for our annual raffle and purchase tickets on our RaffleNexus site.
June 8 Ocean day beach clean up and restoration
Rotarians volunteered at Island View Regional Park on June 7th for World Ocean Day.
It was beautiful morning outing to greet park visitors, pickup plastic and debris along the beach shoreline and diligently remove invasive species Scotch Broom from the park. Rotary is supporting the environment with hands on projects like this.
Rotary supports the Environment while fundraising for our community
Our club held a very popular paper shredding fundraiser event on April 24. The contracted shredder was a a certified carbon-neutral business, which ensured that all shredded paper was properly recycled. Thank you to all that supported this event. 
A Big Wish - A Big Gift
Reem, the eldest child of a Syrian refugee family in our community had a special Christmas wish: to receive a Christmas Tree for Christmas. Sidney by the Sea Rotary members came together to make her wish come true.  To the family's surprise, a fully decked out tree arrived at their door this Christmas to be the family's first Christmas tree.
Sidney by the Sea Rotary Celebrates 25 Years of service
Our club's 25th anniversary was November 20, 2020. To celebrate, the club displayed 25 flags and our club banner at the Mary Winspear Centre in Sidney. Thank you to the Mary Winspear Centre and the community at large for supporting Rotary over the last 25 years.
COVID-19 Support
Our club works diligently within our community to help those most affected by COVID-19. For example, our club made face masks that were available by donation for the local Food Bank. This past Spring our club members supported a double up initiative for our local frontline medical workers and support staff.