Our club proudly supports the Rotary Foundation, which transforms gifts into projects that change lives. Leveraging the global network of Rotary, volunteers invest time, money and expertise to sustain lasting change across the globe.
billion invested in life-changing community projects
of funds directed to program awards and operations
years of doing good in the world and making lives better

MISSION
The mission of The Rotary Foundation of Rotary International is to enable Rotarians to advance world understanding, goodwill, and peace through the improvement of health, the support of education, and the alleviation of poverty.
ROTARY PEACE CENTRES
Up to 100 fellowships are funded each year for dedicated leaders to study at one of Rotary's peace centres around the world. More than 1,200 fellows have gone through the program in the last decade, developing each of them into experienced and effective catalysts for peace.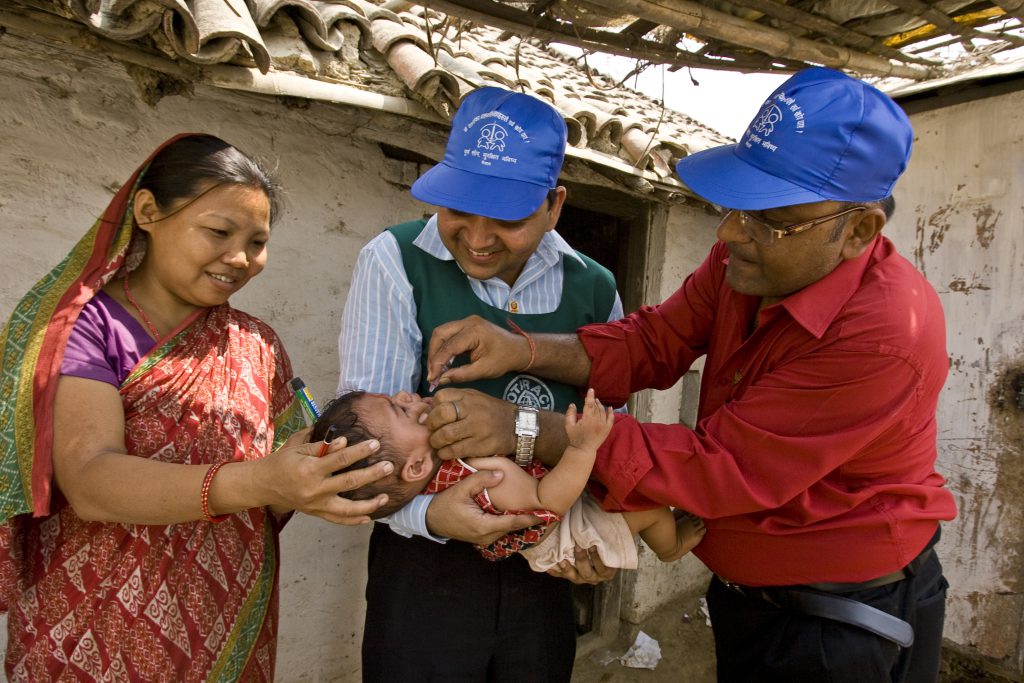 POLIO PLUS
Rotary committed to eradicating polio in 1985 and since then has immunized more than 2.5 billion children. With only two endemic countries still remaining, Afghanistan and Pakistan, Rotary is closer than ever to eliminating this paralyzing and potentially deadly infectious disease.
GRANT PROGRAMS
Grants from the Rotary Foundation fund small and large scale humanitarian projects in any of Rotary's seven areas of focus. Grant projects are executed by Rotary clubs like ours, either locally or in partnership with other clubs from across the globe to meet community needs.